News
Summer Garden Party 2019
The date of the Summer Garden Party 2019 will be Saturday 29th June at 2pm. We are very pleased that Hade Edge Brass Band will joining us again and back by popular demand also will be strawberries and cream, teas and coffees and a licensed bar.
This year we also have Sarah Brickel attending and singing for us at the event, a very professional and accomplished vocalist, who is in high demand at prestigious weddings and events across the North of England.
Tickets are priced at £8 each and are available from Goldthorpe's Corn Mill in Millhouses or from Carlecotes Hall on Saturday afternoons in May and June. Alternatively, email enquiries@carlecoteshall.co.uk or visit the facebook page.
Christmas Brass Band Concert
On Saturday 15th December starting at 6.30pm we will again be welcoming the award winning Hade Edge Brass Band to St Anne's church for an evening of Christmas music and favourite carols. Mince pies and mulled wine will be served and all money raised goes towards helping our church to pay for much-needed repairs to its historic organ. Please reserve your tickets now by emailing enquiries@carlecoteshall.co.uk. Tickets are priced at £6 for adults and £3 for under 12s.
Summer Garden Party
St Anne's Church has announced the date for its annual Summer Garden Party. On Saturday 21st July, Carlecotes Hall and church grounds will be filled with bunting and will be welcoming visitors to hear the fabulous Hade Edge Brass Band play a collection of classic and contemporary tunes. Strawberries and cream with meringues will be served in the gardens and a licensed bar will be on site, plus tea and coffee. Tickets will be £6 per head and are available by emailing us at enquiries@carlecoteshall.co.uk.
Palm Sunday Service
St Anne's Church in Carlecotes is holding a Palm Sunday service on Sunday 25th March at 3pm. All are welcome. Refreshments will be served after the service.
Christmas Brass Band date revealed
St Anne's Church in Carlecotes will host Hade Edge Brass Band on Saturday 16th December at 6.30pm for an evening of favourite Christmas music, including carols to sing along to!
Tickets will be available from October onwards, but you can reserve yours by emailing us at the details below.
The price will be £6 per ticket, which includes mulled wine and a mince pie.
If you would like to ensure that a Christmas tune you love is included in their repertoire, please drop us a line about it to enquiries@carlecoteshall.co.uk.
160th Anniversary of Saint Anne's church
St Anne's Church in Carlecotes will be celebrating its 160th anniversary on Sunday 24th September.
A special celebration service will be held at the church with the Bishop of Doncaster in attendance, starting at 2.30pm.
Refreshments will be served afterwards, weather permitting, in the beautiful grounds of the church and hall.
A celebration cake will be cut and shared amongst the congregation.
Please come along and join us!
History of the Church: It was commissioned by John Chapman in 1857 and designed by George Shaw, an architect from Saddleworth.
Above the inner door is an inscribed stone ribbon recording that foundation stone was laid by John Chapman's eldest son Edward on 19th September 1856 and it was opened on 28th June 1857.
The church was served by a Resident Chaplain; firstly the Rev. E D Jackson, followed by Rev. W C Dudley, who had been one of our first missionaries to New Zealand. Upon his death in 1879, the administration of the church passed to the Vicar of Penistone, who has been responsible for it ever since.
As well as building the church, John Chapman built the Vicarage in Carlecotes to house the Resident Chaplain.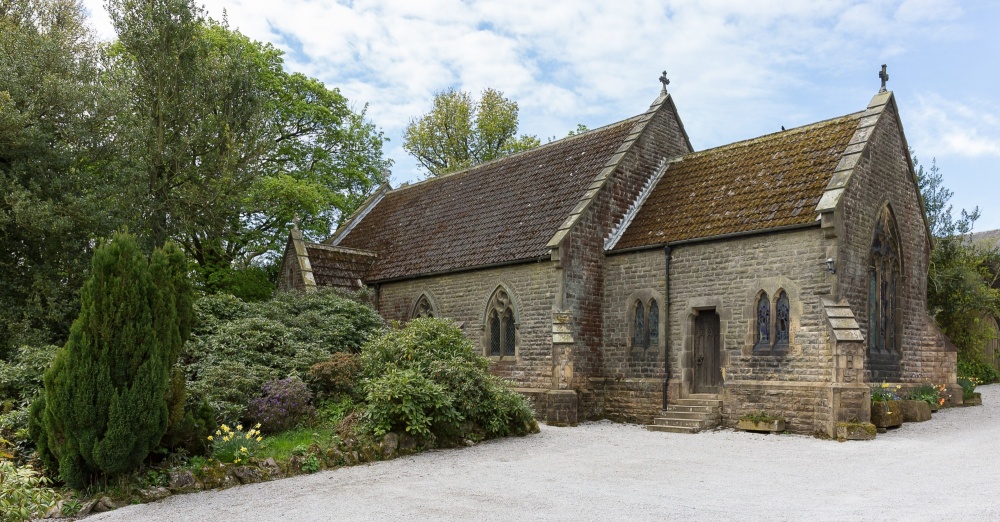 SUMMER GARDEN PARTY SCORCHER!
The sun shone as St Anne's Church held a hugely successful garden party on 1st July, with the event raising £1,200 towards church funds.
Heading up the event was Hade Edge Brass Band with a wonderful rendition of classic tunes both old and new. We were then entertained by the Retrolettes, with Teresa and John providing their own fun folk vibe and combining it with some wartime favourites.
Strawberries and meringues were served in the marquee and the garden party was opened by Cllr Roger Hinchcliff, the Mayor of Penistone.
We would like to thank all community members and church congregation who helped out and made this such a successful day.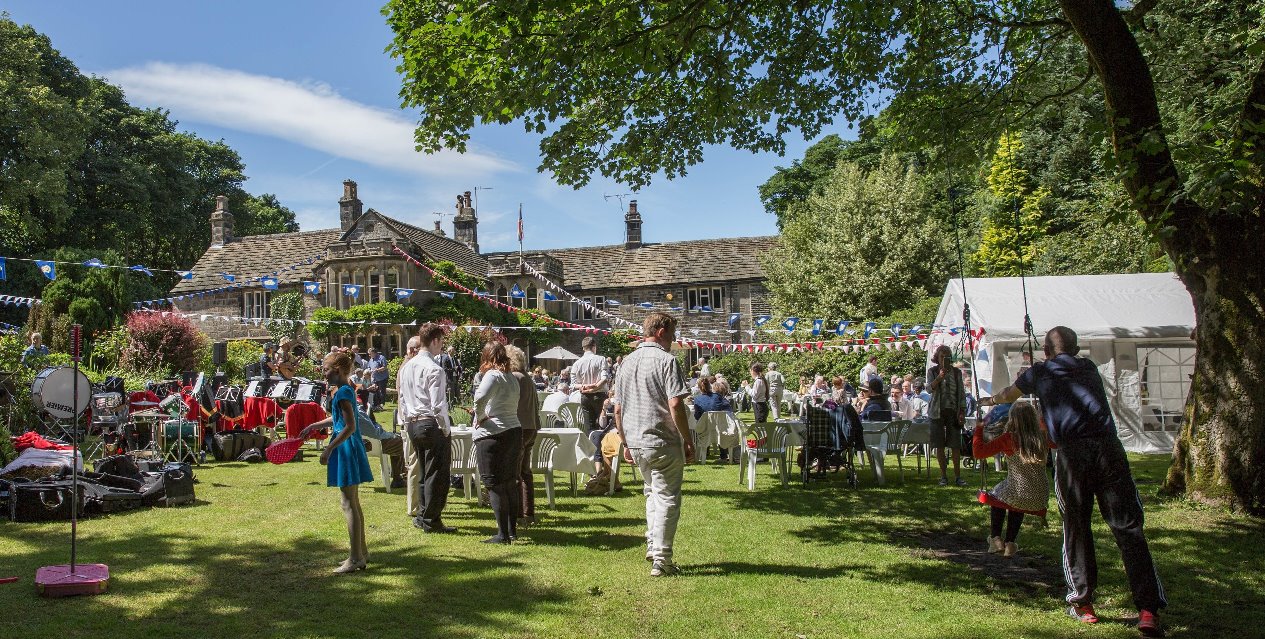 SUMMER GARDEN PARTY DATE REVEALED
Award-winning Hade Edge Brass Band will be at St Anne's in Carlecotes on Saturday 1st July from 2pm at the church's annual Summer Garden Party.
Strawberries and cream and refreshments will be served in the grounds of the church and hall and also back by popular demand will be The Retrolettes who entertained the crowds last year.
The event will raise funds for the upkeep of St Anne's Church, as well as towards the cost of refurbishing its historic organ.
Past and present photographs of the church and local area will be on display and there will be games and fun for all the family, as well as a number of classic cars on display.
Reverend David Hopkin said: "The Summer Garden Party is the highlight of the calendar for many people in this area and is our major fundraiser for St Anne's church. We hope as many local people as possible will be able to support us as possible this year."
2017 is the 16th Anniversary of St Anne's which was built in 1857. Further celebrations to commemorate the event later this year.
For more information or to reserve tickets, which cost £6 adult, £3 children, visit www.facebook.com/carlecoteschurch
Christmas Brass Band concert - December